Warning
: count(): Parameter must be an array or an object that implements Countable in
/home/pony/public_html/chilcotin-hiking-trail.com/wp-content/plugins/really-simple-facebook-twitter-share-buttons/really-simple-facebook-twitter-share-buttons.php
on line
538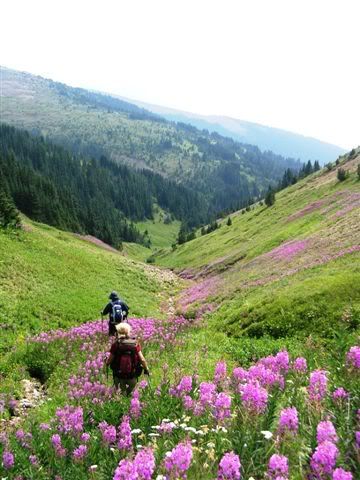 The area is renowned for its bio-diversity, with vegetation ranging from Douglas fir to alpine tundra.
Plants, representing both temperate vegetation to the south and boreal vegetation to the north, occur together.
Massive ancient firs give way to the trembling aspen and meadows brocaded with an abundance of wild flowers that bloom May through to September at their preferred elevations. An outstanding variety of wildlife inhabits our guide area.
Vegetation